Cradled is a non-profit group, and we are in the middle of a marketing push to get the word out to everyone in our community.  Your generous gift will help with fees, printing brochures, sponsoring a book or meal for a grieving mom, paying funeral expenses for families or even providing childcare for those using our services.
Currently we are in need of Licensed Counselors or Licensed Social Workers who would like to volunteer to lead Cradled groups and also licensed translator volunteers.
Please
CONTACT
us with any way you are able to help.  If you'd like to make a donation, please make out a check to Cradled and mail it to:
Cradled by love, hope, and healing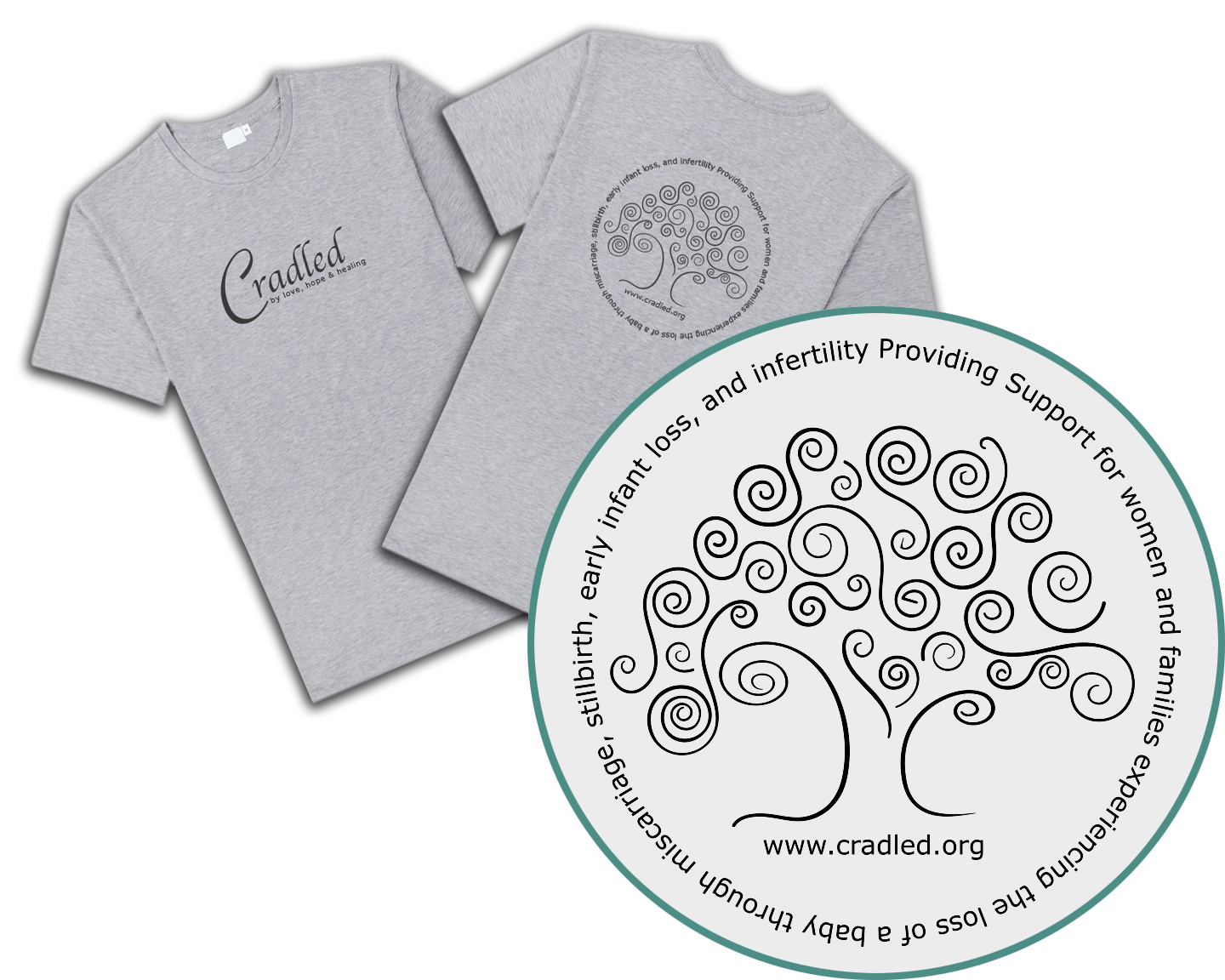 Get a T-shirt to show your support for Cradled!  All proceeds will help Cradled with fees to obtain nonprofit status, costs for printing brochures to give to doctors, midwives and hospitals, and maintaining the website. We thank you!
Sizes S, M, L, XL, XXL    $25.00 (plus $4.00 shipping)
To order please use the
CONTACT
page and tell us what size you would like!